The Noise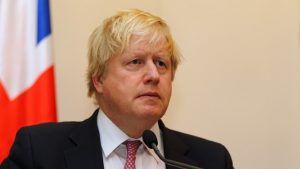 This week the UK death toll from Covid-19 exceeded 100,000. Boris Johnson said that he was "deeply sorry" for every death. Meanwhile AstraZeneca's chief executive, Pascal Soriot, has insisted the UK will come first for vaccines as he rejected calls to divert doses to the European Union following a breakdown in supply. Rows are escalating over reduced supplies with whispers of vaccine protectionism on the horizon.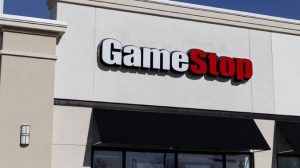 Corners of the market have moved in drastic ways this week with shares in GameStop and AMC Entertainment fluctuating violently as a group of retail investors set out to take advantage of a number of hedge funds' short positions. The activity is being reviewed by US regulators under market manipulation accusations whilst the retail investors are touting this as anti-free market in a rare example of bipartisan agreement in the US. See the nuance section for a more detailed explanation.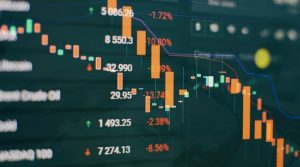 A number of companies reported fourth quarter earnings to investors this week and across the board, results were largely positive reflecting more optimism than might have been expected. Many of these consensus beats were however overshadowed by the GameStop panic and vaccination issues, causing markets to fall over the week in a blip on their recent bullish track record.
The Numbers
GBP Performance to 28/01/21
1 Week
YTD
Absolute Level
Equity GBP Total Return (MSCI)
UK (MSCI UK)
-2.90%
1.00%
6244
Europe (MSCI Europe)
-2.20%
-0.30%
7582
US (MSCI USA)
-1.90%
0.40%
10619
Japan (MSCI Japan)
-2.20%
0.40%
7879
Emerging Markets (MSCI Emerging)
-4.10%
4.00%
653
Fixed Income GBP Total Return
UK Government

(Barclays Sterling Gilts Index)

0.80%

-1.10%

314

Investment Grade Hedged (Barclays Global Aggregate Corporate Bond Index)

0.10%

-0.70%

323

High Yield Bonds Hedged (Barclays Global High Yield Index)

-0.20%

0.00%

552
 

GBP Performance to 28/01/21

 

1 Week

 

YTD

Absolute Level
Currency Moves
GBP vs USD
-0.10%
0.40%
1.37
GBP vs EUR
0.20%
1.20%
1.13
GBP vs JPY
0.60%
1.30%
143
Commodities GBP Return
Gold (in £)
-1.40%
-3.30%
1354
Oil (in $)
-1.60%
7.00%
52
Source: Bloomberg, data as at 28/01/2021
The Nuance
It has been a noisy week in general for markets, with uncertainty surrounding vaccine roll-outs, a number of companies reporting earnings, and of course, the volatility exacerbated by internet chat rooms. Earnings news has generally been positive given the economic backdrop, but markets are trying to digest a number of stories at once; asset prices have therefore suffered a bumpy ride throughout the course of the week.
GameStop? Reddit? Short squeeze? What does it all mean? "Shorting" a stock means betting against it; the process involves borrowing shares, selling the borrowed shares, and then buying them back at a later date in order to return them to the lender. If the share price goes down between the sale date and the repurchase date, the short makes you money. A group of individuals discovered that a number of hedge funds held large short positions in a company called GameStop (i.e. these funds had borrowed shares in the company, sold the shares and would therefore need to buy them back at a later date).
The individuals posted their observations on a social discussion forum called Reddit in order to coordinate a mass-buying of the beaten down stock in the knowledge that it would force the hedge funds to join the party. Soon, the share price started to climb and in a phenomenon known as a "short squeeze" the hedge funds were indeed forced to buy up shares of GameStop in order to limit the rapidly growing losses on their short positions. As the hedge funds became forced buyers, the price continued to climb to astronomical levels.
The broader implication of these events is that it has spooked hedge funds holding short positions elsewhere in the market. Some of these funds have sold assets across the board in order to raise the proceeds to close out their own short positions. The situation created a risk-off mood in markets on Wednesday, with the US S&P 500 Index suffering its worst one-day decline in about three months.
Whilst certainly a curiosity, the GameStop story is primarily noise to us; as usual, it does not let such situations encroach on its long-term investment decisions. The Manager has spent a great deal of time picking its way through the earnings releases of the companies within its portfolios to ensure that the investment case for each one remains intact. Earnings season also provides the opportunity to better evaluate the outlooks for businesses on the Manager's radar as potential new investments.
Quote of the week
"Buy high, sell never." Divine Storms, subscriber to the Reddit thread "r/WallStreetBets".
Who knew all it takes is a worldwide pandemic, some decent Wi-Fi and your student loan money to subvert the kings and queens of high finance and their best laid plans? This may be the first news story we've ever seen that has had both readers of the Guardian and the Daily Mail unite under one banner; "sock it to the hedge funds" might just be the rallying cry to unite the nation. It's true that it's hard to feel sorry for a group of financiers making billions by betting on companies to fail; has Main Street finally got one over on Wall Street?
Source: reddit.com
Source: Sanlam Private Wealth