The Noise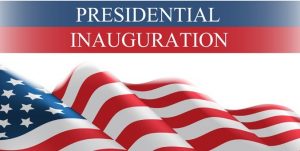 On Wednesday, Joe Biden was sworn in as the 46th US President, ending a torrid transition period. "Democracy has prevailed", he said after taking the oath of office from Chief Justice John Roberts. Donald Trump, who has not formally conceded the presidency to Mr Biden, snubbed the inauguration ceremony, in a departure from longstanding precedent.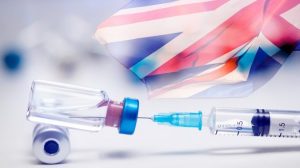 The Pound reached its highest level since April 2018 rising 0.7% against the Dollar amid positive news that 4m people in the UK had received the first dose of a Covid-19 vaccine. Britain's beleaguered service sector is a large part of the UK's economy and is heavily responsive to positive virus news.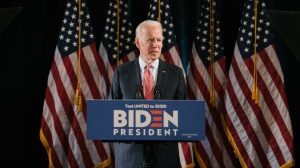 The day he took office, President Joe Biden began reversing Trump's immigration policies, ceasing the construction of the infamous Mexico border wall and ending travel bans from some predominantly Muslim countries. He has also re-joined the World Health Organisation, mandated the use of face masks on federal grounds and created a new presidential appointee role, the Covid-19 Response Coordinator. He has also removed the button from his new desk at the Oval Office which Trump used to press to indicate that he should be immediately brought a bottle of Diet Coke on a silver platter.
The Numbers
GBP Performance to 21/01/21
1 Week
YTD
Absolute Level
Equity GBP Total Return (MSCI)
UK (MSCI UK)
-1.20%
4.00%
6406
Europe (MSCI Europe)
-0.30%
1.90%
7713
US (MSCI USA)
1.40%
2.30%
10811
Japan (MSCI Japan)
-0.50%
2.70%
7994
Emerging Markets (MSCI Emerging)
2.40%
8.40%
677
Fixed Income GBP Total Return
UK Government

(Barclays Sterling Gilts Index)

 

-0.60%

 

-2.00%

 

313

Investment Grade Hedged (Barclays Global Aggregate Corporate Bond Index)
 

0.00%

 

-0.80%

 

323

High Yield Bonds Hedged (Barclays Global High Yield Index)
 

0.30%

 

0.20%

 

553
GBP Performance to 21/01/21

1 Week

YTD

Absolute Level
Currency Moves
GBP vs USD
0.30%
0.50%
1.37
GBP vs EUR
0.20%
0.90%
1.13
GBP vs JPY
0.00%
0.70%
142
Commodities GBP Return
Gold (in £)
1.00%
-2.00%
1359
Oil (in $)
-1.10%
8.80%
53
Source: Bloomberg, data as at 21/01/2021
The Nuance
More virus concerns have been evidenced this week as Joe Biden warned that more than 100,000 American lives could be lost in the next month (more than total UK deaths to date), Hong Kong entered lockdown for the first time and Boris Johnson suggested that the third lockdown could last until summer. Whilst much of the commentary seems to be focused on how the world will emerge from lockdowns, for now, the near-term issue of combating rising cases and deaths remains firmly in scope for investment outcomes.
The US Dollar exhibited further weakness this week as markets appear to be pricing in Biden's stimulus bill. As with those passed by his predecessor, this one would be financed by the Federal Reserve's printing press – and as the perennial economic rules of supply and demand dictate, an influx of Dollars will drive down the value of the greenback. Given these dynamics, some caution and consideration is required when investing in companies that earn revenue in Dollars.
A few companies have updated markets on Q4 earnings this week with many more set to do so over the coming weeks. As results season gets underway, it will be interesting to see how markets respond given the elevated valuations already abundant across assets. Will beating consensus estimates continue to drive prices higher? Will even small misses alert investors to inflated valuations? As this news permeates markets, the Manager will keep a close eye on results with a focus on long-term fundamentals, not allowing itself to be swayed by short-term swings in sentiment.
Quote of the week
"We will be back." Donald Trump, former US President.
No, not the words of a terminator with multiple personality disorder, the words of Donald Trump. In the end, he went quietly, if gracelessly, boarding "the chopper" bound for Florida. Investors certainly have a lot to thank him for; as do graduates pulling together quotes of the week over the last few months, but only time will tell how far-reaching his legacy really is. In the meantime, Donald, "Hasta la vista, baby".
Source: nytimes.com
Source: Sanlam Private Wealth