The Noise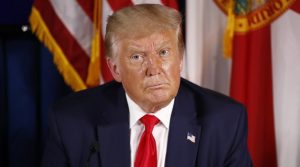 The US Senate voted to proceed with Donald Trump's second impeachment trial even though most Republicans backed the former president and only six out of fifty voted to proceed. Trump's lawyers argued that the process was unconstitutional, despite extensive evidence shown to suggest that Trump incited rioters on the Capitol in early January.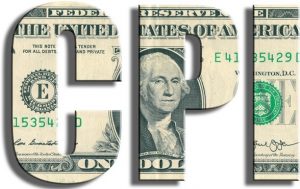 The US Consumer Price Index (CPI), a key measure of prices paid by US consumers, was broadly unchanged in January versus December figures, coming in below consensus estimates and reflecting the fact that the enormous increase in the US money supply is not yet flowing through into the prices of goods and services consumers are actually paying.
This week the Office for National Statistics announced the UK economy shrank by a record 9.9% last year as Coronavirus restrictions hit output. Looking forwards, nearly 13 million Britons (equating to almost 20% of the total population) have now received at least the first dose of a Covid-19 vaccine, paving the way to mass immunity and opening the door for politicians to relax restrictions.
The Numbers
GBP Performance to 11/02/21
1 Week
YTD
Absolute Level
Equity GBP Total Return (MSCI)
UK (MSCI UK)
0.40%
0.90%
6274
Europe (MSCI Europe)
0.60%
1.00%
7732
US (MSCI USA)
0.30%
3.60%
11030
Japan (MSCI Japan)
3.20%
4.50%
8245
Emerging Markets (MSCI Emerging)
1.80%
9.40%
691
Fixed Income GBP Total Return
UK Government

(Barclays Sterling Gilts Index)

-0.40%

-3.70%

306

Investment Grade Hedged (Barclays Global Aggregate Corporate Bond Index)

0.10%

-0.90%

322

High Yield Bonds Hedged (Barclays Global High Yield Index)

0.30%

0.90%

557
 

GBP Performance to 11/02/21

 

1 Week

 

YTD

Absolute Level
Currency Moves
GBP vs USD
1.10%
1.10%
1.38
GBP vs EUR
-0.30%
1.80%
1.14
GBP vs JPY
0.30%
2.50%
145
Commodities GBP Return
Gold (in £)
0.70%
-4.90%
1315
Oil (in $)
2.40%
18.40%
58
Source: Bloomberg, data as at 11/02/2021
The Nuance
The US inflation result was good news this week. Investors are acutely aware that the colossal amounts of government stimulus financed by money printing are eventually going to spill over into inflation. When this happens, Central Banks will find themselves in the difficult position of choosing when to act, in the knowledge that any indication of a decision to slow down monetary support will throw economies into recession.
With this nascent threat facing economies, the release of recent US Consumer Price Inflation (CPI) on Wednesday was a relatively calming presence, confirming that Central Banks will not be forced to commit to a decision any time soon. Markets have been relatively calm towards the end of the week, in response, whilst investors digest the news.
Earnings season continues in full swing and more companies beating consensus estimates has been a theme this week. In a market where valuations are at such lofty levels, it is encouraging to see some justification for these dynamics if businesses can continue to surprise on the upside.
With vaccination programmes continuing full throttle and therefore pent up consumer demand to be drip-fed back into economies over coming months, there is reason to be optimistic about near-term business conditions. Whilst the Manager's holdings have proven their ability to perform throughout lockdowns, those with business models which are more sensitive to economic cycles and consumer spending habits will start to benefit from a relaxation of measures.
Quote of the week
"Can you hear me? I'm here live. I'm not a cat." Rod Ponton, Texas County Attorney.
We try to ski off-piste when it comes to finding our weekly quote, but couldn't resist this wildly popular video of a Texas lawyer who had forgotten to remove a filter on his Zoom account, making him appear as a cat on screen. As is so often the case in these matters, the media forget to reflect on the real victims of such hijinks. Spare a thought for his poor client, sitting in the virtual dock and wondering why his fate was in the hands of a cat; feline nervous, no doubt.
Source: bbc.com
Source: Sanlam Private Wealth