The Noise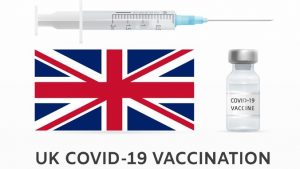 The UK's rapid Covid-19 vaccination programme will help the economy bounce back strongly this year, according to the Bank of England. The economy is expected to shrink 4.2% in the first three months of 2021 amid tighter lockdown restrictions to slow the spread of the virus, but policymakers expect a rebound this spring as the economy reopens and consumer confidence returns.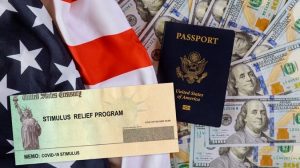 Joe Biden and congressional Democrats are moving ahead to forge ties across the aisle and push through a $1.9 trillion relief plan. It is unlikely the final bill will be for the full $1.9 trillion that has been mooted, due to a significant lack of Republican support. The final number is likely to be sub-$1 trillion as Biden met with moderate Republicans to discuss a $600 billion bill on Monday.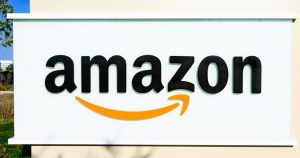 Amazon founder Jeff Bezos will step down as chief executive of the e-commerce giant that he started nearly 30 years ago. He will become executive chairman, a move he said would give him "time and energy" to focus on his other ventures. Bezos will be replaced by Andy Jassy, who currently leads Amazon's cloud computing business.
The Numbers
GBP Performance to 04/02/21
1 Week
YTD
Absolute Level
Equity GBP Total Return (MSCI)
UK (MSCI UK)
-0.50%
0.50%
6181
Europe (MSCI Europe)
0.70%
0.40%
7602
US (MSCI USA)
2.90%
3.30%
10877
Japan (MSCI Japan)
0.70%
1.20%
7899
Emerging Markets (MSCI Emerging)
3.30%
7.50%
671
Fixed Income GBP Total Return
UK Government

(Barclays Sterling Gilts Index)

-2.10%

-3.20%

308

Investment Grade Hedged (Barclays Global Aggregate Corporate Bond Index)

-0.40%

-1.00%

321

High Yield Bonds Hedged (Barclays Global High Yield Index)

0.60%

0.60%

556
 

GBP Performance to 04/02/21

 

1 Week

 

YTD

Absolute Level
Currency Moves
GBP vs USD
-0.40%
0.00%
1.37
GBP vs EUR
1.00%
2.20%
1.14
GBP vs JPY
0.90%
2.20%
144
Commodities GBP Return
Gold (in £)
-2.30%
-5.50%
1321
Oil (in $)
8.00%
15.60%
57
Source: Bloomberg, data as at 04/02/2021
The Nuance
Volatility in markets has calmed significantly since the retail investor fuelled frenzy of last week. After the relative pains of late January, markets have since returned to strength with a flurry of positive earnings announcements and economic news. It appears investors have shifted their focus back onto longer-term fundamentals now that the deafening noise of GameStop and Reddit has largely subsided.
Vaccinations are being administered at a truly impressive rate in many parts of the world, including both the UK and US. As of
Wednesday, the two nations had administered a number of doses equivalent to 16% and 11% of total populations respectively. Whilst the numbers are less encouraging in Europe, this does provide cause for optimism that economies may be able to gradually return to normality in coming months.
On the whole, despite valuations being elevated, the macroeconomic outlook is broadly positive. Economies emerging from lockdowns,
businesses being allowed to reopen, monetary and fiscal support set to persist, and productivity improvements from an accelerated adoption of technology are all on the horizon and are all potential drivers for markets.
This week has provided us with more earnings releases to scrutinise as businesses held within portfolios have updated markets on recent performance. The Manager's disciplined approach to stock selection has ensured no surprises so far, despite the turbulent operating conditions for these companies. The businesses in the Manager's portfolios have announced earnings much in line with its expectations and where they have surprised, it has generally been on the upside.
Quote of the week
"You have no authority here, Jackie Weaver!" Brian Tolver, chairman of the Handforth Parish Council planning and environment committee
Okay, hear us out for a moment. The idea of watching a video of a Zoom conversation sounds almost as tedious as…well, actually having another Zoom conversation. But, the Handforth Parish Council's meeting has all the characteristics of an epic, just without the supernatural forces. They say politics is a dirty game, and if this is how the corridors of power function at a local level, we can only imagine the carnage in Whitehall. Please do take a minute to watch the video, let's be honest: it's not like you have anywhere else to be.
Source: news.sky.com
Source: Sanlam Private Wealth